Gift Ideas for Pretty Much Everyone on Your List!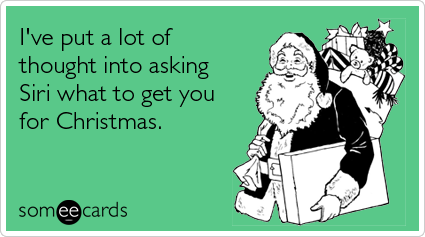 Shopping for someone else can be a hassle in and of its self. But then when you factor in the fact that it's 'holiday shopping', it's enough to drive anyone insane!
Last year, I tried helping out by giving some examples of gifts and websites to find the perfect gift for nerd in your life. And I'm back to do that again…or at least point you in the right direction!
Anyone and everyone is a nerd about something. That's what so great about this sub-culture. We all love something whether it be comics, electronics, or even cooking. I have a confession to make, I'm a big time kitchen gadget nerd. But I digress.
So where do you even begin? Well, that's where I come in and save the day or at least ease your shopping-anxiety-induced nausea.
We'll start with the wee-little nerds. Most likely they're still on the high from this year's biggest super-hero blockbusters including The Avengers, The Amazing Spiderman, and The Dark Knight Rises. If this is something they're interested in, you've got it easy! Most of your big box retailors carry action figures and t-shirts for all three. But if you want something a little more special for the little one, I have to show you We Love Fine (for fans by fans). They have an amazing collection of t-shirts and accessories with everything from superheroes to Star Wars to My Little Pony and more. One of my favorites is the Thor t-shirt complete with cape available in toddler sizes.
And hey, if you've got a tween or adult on your list, you can get something for them (or yourself) here too! I wear a size… JUST KIDDING!
Maybe you've got more a science nerd on your hands. You always find them mixing things together or calculating the half-life of a radioactive isotope. Discoverthis.com is a great website that offers science kits and educational toys that could entertain them for hours. In fact, I was on there just now and saw a Smithsonian Uncover a Dinosaur kit that has my friend's daughter's name all over it. At five years old, she knows she wants to be a paleontologist.
An old favorite website of mine for weird and off the wall gifts with a sense of humor is Perpetual Kid. You can find everything imaginable here for the kitchen, office or fun of it! Got a tea-lover on your list?
Check out the Mr. Tea Infuser as he soaks in the warm waters and infuses your tea.
And be sure to check out their catalog of zombie related items. Not all are great for the zombie apocalypse, but at least you'll be laughing while being chased for your brain.
Now, these sites are all well and good, but maybe you were looking for something a little more unique and personal. If you haven't heard of Etsy yet, prepare yourself. It's a virtual craft sale with anything and everything made by others and up for sale. And what's great is that if you belong to a fandom or have a certain "like", there is bound to be something for you.
I'm a big fan of Supernatural and you can search the vendors by interest. I really fell in love with this cuff bracelet, hand stamped with the phrase, "I watch the bees" (as said by Castiel).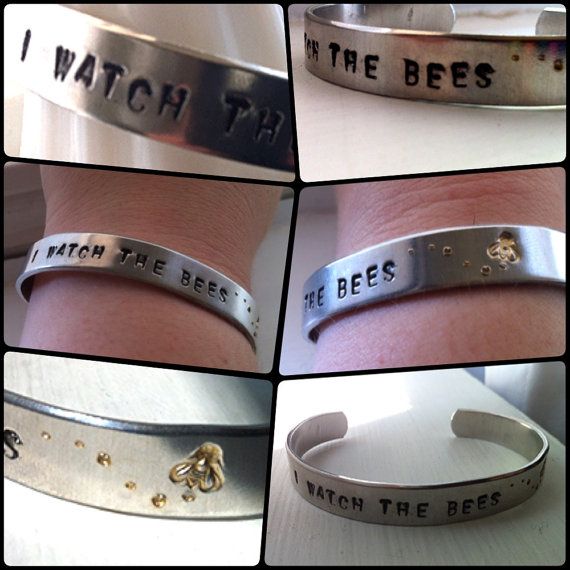 When I moved into my new house, Barb got me a message board with an Avengers background. Super cute and fits perfectly in my home-office, holding my buttons and small artist cards.
Also, if you have someone on your list that is into things like Steampunk or cosplay, you can find items for them to complete their look.
Finally, everyone knows someone who loves books and a friend pointed me in the direction of these beautiful hard-cover "classy" classic books released by Penguin Publishing. Books available include Alice in Wonderland, Hounds of Baskerville, and more. A search for "penguin classics" on Amazon pulls up the beautiful covers and books. These are a nice addition to anyone's collection. I mostly read on my kindle now, but these are amazing and I may end up purchasing a few for myself!

There's also the options of purchasing gift cards, which most retailers accept whether they're big box or local. Check out your local comic book store or hobby retailer to see what they offer. If you know your recipient is a traveler (to Comic-Con or beyond) maybe look into a gift certificate for airfare.
No matter how frustrating it can seem, there is always something out there to make anyone happy.
So what do you want for Christmas (or Hanukkah or Kwanza or Boxing Day)?